WAUKESHA — Friday Night Live is returning to downtown on June 3, and event organizers are working to inform the public of new safety guidelines.
WAUKESHA — Enhanced safety measures will be in place for large outdoor events and parades du…
Friday Night Live (FNL) brings the community downtown every Friday over the summer to enjoy live music across nine stages.
Safety
According to Police Lt. Joe Hendricks, the main safety guideline the public and downtown business owners should be aware of is enhanced parking enforcement.
Although vehicles have always been unable to park downtown in the past on Friday nights, strict enforcement will be taking place — all vehicles in the FNL footprint will be towed beginning at 5 p.m.
Signs will be hung up along the sidewalk to remind the public not to park between 5 p.m. and 10 p.m. on the night of the event.
The reason for the enhanced parking enforcement is due to the implementation of Mobile Vehicle Barriers (MVBs), which will be set up around the FNL perimeter. MVBs block vehicular access. The technology was purchased for enhanced safety at outdoor events due to the Waukesha Christmas Parade tragedy.
"We had a meeting (Wednesday) night with all the stage managers, and it's going to be a really cool event. We just want to get the word out with the Mobile Vehicle Barriers," Hendricks said. In addition, there will be more first responders at the event, through a partnership with the Waukesha Fire Department. The Department of Public Works will also assist in deployment of the MVBs.
"The fire department's going to have a presence down there throughout the entire season of Friday Night Live this year," he said.
Susie Taylor, organizer of FNL, said there are still great parking options outside of the FNL footprint, including at downtown city parking structures.
Event
Taylor said this year there will be close to 100 different bands with a genre for everybody.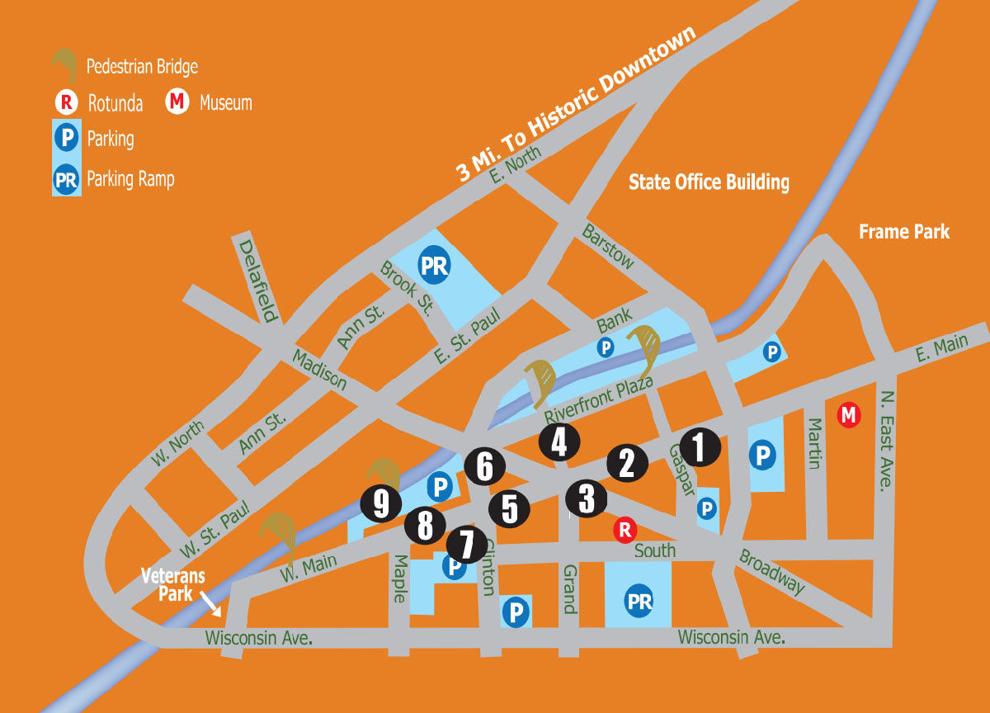 The nine stages will be at:
Martha Merrell's Books & Toys, 231 W. Main St.
Waukesha Civic Theatre, 264 W. Main St.
Guitar For Life Cafe/Brewcade, 279 W. Main St.
Salty Toad, 921 Friedman Drive
People's Park, 337 W. Main St.
Hannon's, 357 W. Broadway St.
Mia's Italian Cuisine, 800 Clinton St.
Magellan's, 370 W. Main St.
Crush Wine Bar, 378 W. Main St.
The event will take place every Friday night from June 3 to Sept. 2, except July 1. Live music takes place from 6:30 p.m. to 9 p.m.
Taylor said the events at the Waukesha Christmas Parade do not define what downtown Waukesha is.
"I think it will be almost comforting and healing for people to come to Waukesha," Taylor said. "Just being together helps to create strength among everyone in Waukesha and I think that's what we really need right now."
For more information on the event, including the FNL lineup, visit https://waukeshadba.com.