EAGLE — The Kettle Moraine Fire Department reported to a building explosion this morning at Summerset Marine Construction, W357S8715 Chapman Ln.
Multiple area fire departments were called in to assist in fighting the fire that broke out following the explosion.
The fire continued to burn into the afternoon as firefighters worked on extinguishing flames.
At a press conference, officials shared that there were six injuries in total, three civilians and three firefighters. One civilian was taken to the hospital with serious injuries. One firefighter was sent to the hospital in good condition.
Western Lakes Fire District Assistant Chief Matt Haerter estimated it could take 12 hours total to totally extinguish the fire.
At the time of the explosion, there were 24 people in the building.
With diesel and liquid petroleum inside the burning building, multiple explosions continued for about 30 minutes after firefighters arrived, officials said. Because the metal building on fire was in danger of collapsing, firefighters attacked the flames from the exterior.
The students at Eagle Elementary School were evacuated to Palmyra-Eagle High/Middle School. Class was dismissed for the day, and all elementary students were released to their guardians.
Judy Rozinski, Eagle Board Supervisor, heard second-hand that everyone made it out alive and one man is in the hospital with his family.
---
Stay up-to-date on all the latest Waukesha County news with a print subscription to The Freeman: https://bit.ly/freeman_sub
---
Steve Deegan, Eagle Department of Public Works, was in a facility nearby the explosion. Deegan told The Freeman he is running all water pumps.
"All pumps are running and its going down (the water)," Deegan said.
He added he pumping 1,000 gallons per minute and "and I'm not keeping up."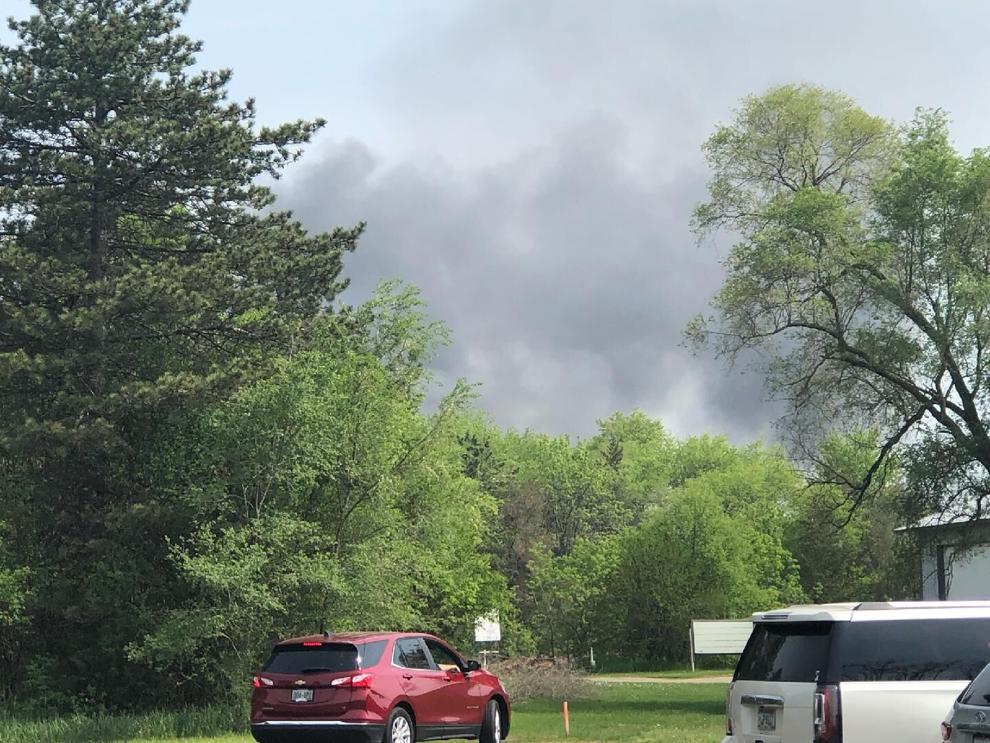 Deegan felt the explosion around 7:45 a.m. on Thursday.
"I heard a big explosion and it scared the crap out me," Deegan said.
Deegan's wife who lives on Main Street also felt the explosion and caused their dog to bark, according to Deegan.
Summerset Marine Construction provides a range of lakefront services to customers in southeastern Wisconsin. According to their website, Summerset is the largest pier and lift dealer in Wisconsin, serving clients from Madison to Milwaukee.
Reporters for The Freeman are currently on the scene. We will continue to provide updates on this developing story.
Contributing: The Associated Press