WAUWATOSA
Nancy Anita Braun (nee Neis)
Jan. 3, 1928 - Jan. 18, 2023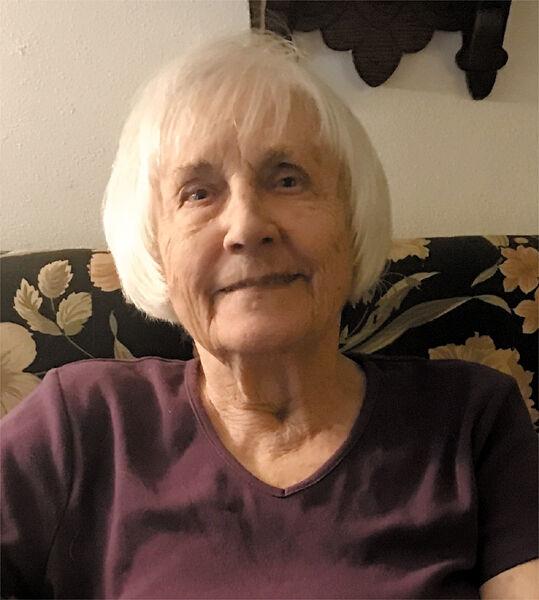 Following a long illness, Nancy Braun passed away on Wednesday, January 18, 2023, in Wauwatosa, Wisconsin. She was 95 years old. 
Nancy was born on January 3, 1928, in West Allis, Wisconsin, the oldest of three daughters. While attending Nathan Hale High School (Class of 1946), Nancy played the french horn in the school band, tumbled with the Milwaukee Turners, tap danced in recitals, and worked at Greenfield Park. After graduating, she attended the University of Wisconsin - Madison before transferring to Marquette University, graduating in 1948 with a degree in dental hygiene. She then worked as a dental hygienist, first on a reservation in South Dakota and then in Milwaukee. In 1954, she married Robert Braun, settling in Franklin, Wisconsin, where she raised her family.
Nancy will be fondly remembered by her children, Heidi (Tom) Braun-Volkmann, David (Gina), and Tom (Lisa); her grandchildren, Charles, Erin Kendall, Matthew (Jennifer), Marne, Cale (Julia), and Hannah (Ryan) Hunt; and her five great-grandchildren.
She was preceded in death by her husband of 64 years, Robert; her parents, Edward and Minerva Neis; and her sisters, Patricia Blasewitz and Janice Hoverson.
Nancy was committed to her faith and an active member of Elmbrook Church, Brookside Baptist Church, the Apples of Gold Bible study, and a long-standing couples Bible study. She loved hunting down a good deal, caring for her standard Poodles, and celebrating Christmas from October to February. Nancy was industrious, working tirelessly on projects that ranged from canning vegetables grown in the garden to sewing tiny teddy bears by hand. Her loved ones will miss her generosity: she could always be counted on to help with a project, share a meal wearing a holiday-specific sweatshirt, or treat her grandkids to frozen custard. However, it is Nancy's tenacious love for her family and friends that will be missed most of all.
Per her wishes, a private memorial will be held to celebrate her life. In lieu of flowers, please send donations to the Poodle Club of America Rescue Foundation, Inc.