WAUKESHA
Peter M. Morales
Oct. 14, 1957 — March 1, 2023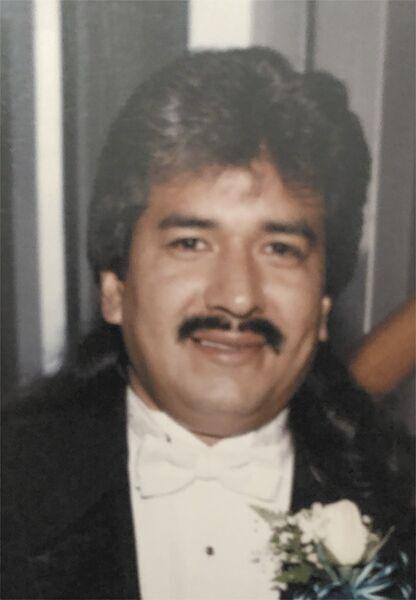 Peter M. Morales passed away peacefully at home on March 1, 2023, at the age of 65. He was born on October 14, 1957.
Beloved husband of Vicki, loving father of Brandon and Jennifer and proud grandfather of Kennedy.
Peter last worked for G&J Trucking as a driver hauling mail for the U.S. Postal Service. Peter was known for his charisma and charm and could hold a conversation with anyone.
He loved the outdoors. He loved biking, hiking, boating, playing basketball and going for walks at Frame Park in Waukesha. He was a huge sports fan who loved the Milwaukee Bucks, Packers, and Brewers.
He was preceded in death by his foster parents, Matthew and Ann Gonzales; foster sister Mary Ramone; and foster brother Nick Gonzales.
Survived by his foster sisters Barb (Ron) Smith of Federal Way, Wash., Bonnie (Frank) Gallagher of Waukesha and Roxanne (Marty) Borchardt of Cudahy; his foster brother Anthony Gonzales of Shawano; and many nieces and nephews. Peter held a special bond throughout the years with his nephew Greg (Patti) Lambert of Melbourne, Fla.
Peter held a very special place in his heart for his wife Vicki's family including Virgil and Jeanne Lund of Verona, Kathy (Craig) Smith of Plano, Texas, Mark (Sarah) Lund of Madison and Krista (Jeff) Stellick of Janesville, many nieces and nephews and family friend Monika Ice.
A private family visitation was held on March 3, 2023, at Church and Chapel in Brookfield. A Celebration of Life gathering will be held at a later date.
Church and Chapel Funeral Home is serving the family. For more information, call 262-827-0659 or visit www.churchandchapel.com to view the online obituary or leave condolences.